---
About Deadpool
Released in 2016
Directed by Tim Miller
Produced by 20th Century Fox
---
Characters in This Scene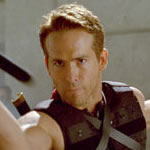 Red Suit, Brown Pants Full Transcript
Unknown Man
Get out of the way!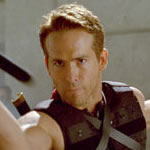 Deadpool (Wade)
Hey! Whoo! Wait! You may be wondering, "Why the red suit?" Well, that's so bad guys can't see me bleed. This guy's got the right idea. He wore the brown pants. Fine! I only have 12 bullets... so you're gonna have to share! Let's count them down.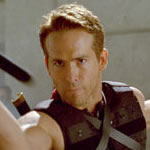 Deadpool (Wade)
Shit. Motherfucker! 10! Shit! 9. Fuck. Eight. Shit-fuck! Bad Deadpool. Seven. Good Deadpool. Oh! Someone's not counting. Six. Oh! Four... Gotcha. Right up main street. Three, two! Stupid! Worth it. Ah! I'm touching myself tonight.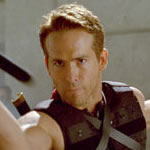 Deadpool (Wade)
Francis! Francis... What the shit-biscuit! Where you at, Francis? You're not Francis. Really? Rolling up the sleeves?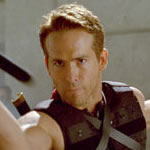 Deadpool (Wade)
You're probably thinking, "My boyfriend said this was a superhero movie... but that guy in the red suit just turned that other guy into a fucking kabab!" Well, I may be super, but I'm no hero. And yeah, technically, this is a murder. But some of the best love stories start with a murder. And that's exactly what this is, a love story. And to tell it right... I gotta take you back to long before I squeezed this ass into red spandex.