---
About Star Wars: The Force Awakens
Released in 2015
Directed by J.J. Abrams
Produced by Lucasfilm, Bad Robot
---
Star Wars: The Force Awakens Scenes
Kylo Escapes Full Transcript
Officer
All eyes on that TIE fighter.
Officer 2
We're losing power rapidly!
Captain
Lieutenant! Get back to your station!
Lieutenant
Just look! We won't survive. Even Hux is gone.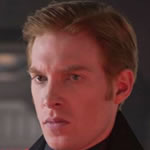 General Hux
Supreme Leader. The fuel cells have ruptured. The collapse of the planet has begun.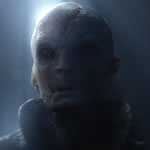 Snoke
Leave the base at once and come to me with Kylo Ren. It is time...to complete his training.