---
About Zoolander
Released in 2001
Directed by Ben Stiller
Produced by Paramount Pictures
---
The Award Show Full Transcript
Some Guy
Look, without Derek Zoolander, male modeling wouldn't be what it is today.
Model
He is a fashion icon.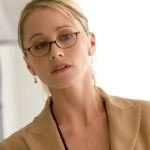 Matilda
So, do you spend a lot of time working on these looks, thinking about them?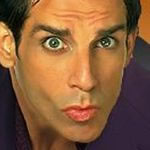 Derek Zoolander
Oh, Sure. I've been working on Magnum for at least eight or nine years.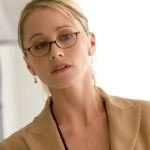 Matilda
"Magnum"? That's intriguing. Can I see that?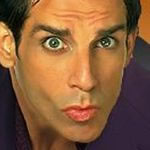 Derek Zoolander
Are you kidding? I shouldn't even be talking about it. It's nowhere near ready.
Guy 1
It's almost like there's a light round him. He exudes beauty.
Guy 2
I think about Derek every time I design a collection.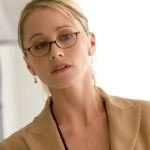 Matilda
Derek, I don't know if you're familiar with the belief that some aboriginal tribes hold. It's the concept that a photo might steal a part of your soul. What are your thoughts on that, as someone who gets his picture taken for a living?
Some Guy
That Blue Steel look he does? Oh, my gosh! The style and the hair. You know, it's almost like the new afro for the white man, but it's beautiful.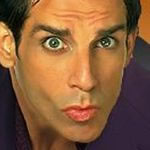 Derek Zoolander
Well, I guess I would have to answer your question with another question. How many "abo-digitals" do you see modeling?
Steve
Ladies and gentlemen, welcome to the fashion industry's biggest night, the VH 1 Fashion Awards. There he is, three-time Male Model of the Year, Derek Zoolander.
Some Guy
He's like music.
Steve
Proud owner of Blue Steel, the look that made him the legend he is today.
Some Girl
He's almost too good-looking.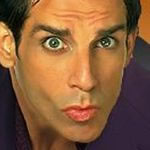 Derek Zoolander
Hey, Paco!
Some Girl
That would be my main deterrent in considering a relationship.
Steve
And that's who Derek Zoolander is defending his title against tonight. Hansel.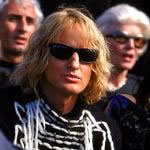 Hansel
All right, all right. all right.
Steve
The rookie sensation who has burned his way into the eye sockets of the fashion world, and left them clawing their faces for more.
Old Lady
Mugatu sucks! Support the prime minister! Mugatu uses slave labor! Down with Mugatu!
Steve
You hate to see something like that at an event like this. Ugly protesters bothering beautiful people. There's no denying Jacobim Mugatu has used cheap Malaysian workers to make his, and most of the garment industry's, clothes. Derek! Derek!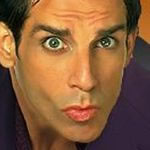 Derek Zoolander
Hey, Steve, how are you doing?
Steve
You're going for your fourth straight Male Model of the Year award tonight. Come on. Are you nervous?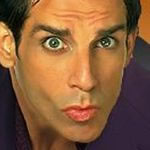 Derek Zoolander
Well, there are couple of little butterflies in my basket, but I think I'm doing okay.
Steve
We also hear you're working on a new look. Can you tell us about it?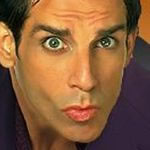 Derek Zoolander
Actually, I can't, Steve, because it's not yet perfected. But I can tell you that it's called Magnum and...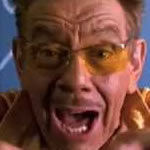 Maury Ballstein
Shut, baby, shut!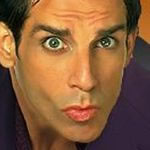 Derek Zoolander
If I tell you anything else, this guy's gonna kill me.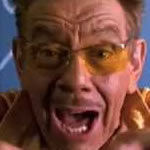 Maury Ballstein
Got that right. How are you doing, Steven? Maury Ballstein, Balls Models.
Steve
A man who needs no introduction. Maury, you've handled every important male model for the last 30 years. Derek's chances tonight?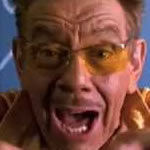 Maury Ballstein
Let me tell you something. Nobody can touch Derek. Nobody! I gotta get inside. I'm shvitzing like a shmendrick with all these lights.
Interviewer
Derek! Derek! Are you worried about Hansel?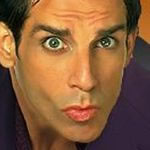 Derek Zoolander
Not as much as I'm worried about Gretel. Hey, put that Hansel and Gretel line in your article. I want people to know how funny I can be.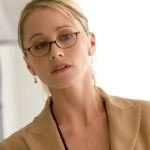 Matilda
Oh, believe me, they'll know. It hits newsstands tomorrow. Excuse me, Mr. Mugatu. Mr. Mugatu, Matilda Jeffries. Time magazine. Any comment on Prime Minister Hassan's wage increases for Malaysian garment workers?
Lady
No, he has no comment.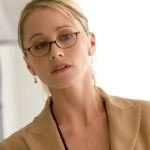 Matilda
Why don't you let him speak for himself? Isn't it true you'd like to seethe prime minister out of power so you can continue exploiting cheap Malaysian labor?
Old Lady
Hey, Mugatu! Screw you and your little dog, too!
Some Guy
Look out! She's got an egg!
Old Lady
Oh, my God! Let go of me!
Fabio
Yes! Yes. Wow. I just can't tell you how much this means to me, to be the first recipient of this beautiful award.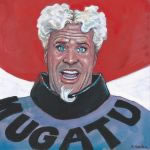 Jacobim Mugatu
We have a serious problem on our hands, Maury. This Malaysian thing is getting out of hand.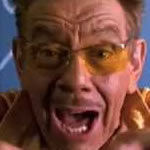 Maury Ballstein
I hear you, Jaco.
Fabio
What this, the Slashie, mean, is you consider me the best actor slash model, and not the other way around.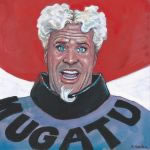 Jacobim Mugatu
His proposed wage increase could ruin all of us. I need it taken care of soon. I have people to answer to.
Leny
All right, now to the important stuff. These ain't no slashes, folks. These are the pure breeds. Here are the nominees for Male Model of the Year.
Audio-Man
Young, hot, brash. With more covers in his first year than any rookie model ever and an attitude that says, "Who cares? It's only fashion."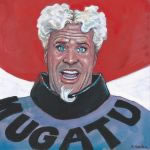 Jacobim Mugatu
That Hansel's so hot right now.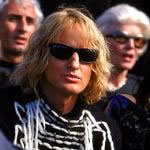 Hansel
I hear a lot of words like "beauty" and "handsomeness" and "incredibly chiseled features." To me, that's like a vanity, a self-absorption, that I try to steer clear of. I dig the bungee. For me, it's just the way I live my life. I grip it and I rip it. I live it with a lot of flair. I live it on the edge, where I gotta be. I wasn't like every other kid, who dreams about being an astronaut. I was always more interested in what bark was made out of on a tree. Richard Gere's a real hero of mine. Sting. Sting would be another person who's a hero. The music that he's created over the years, I don't really listen to it, but the fact that he's making it, But I'm here, and I'm gonna give it my best shot. I respect that. I care desperately about what I do. Do I know what product I'm selling? No. Do I know what I'm doing today? No. But I'm here, and I'm gonna give it my best shot.
Audio-Man
Over the past decade, male modeling has had a shadow cast over it by one man and five syllables, Der-ek Zoo-lan-der.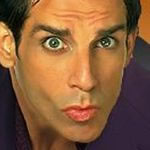 Derek Zoolander
Modeling, to me, isn't just about being good-looking, or having a lot of fun and being really, really good-looking. The calendar was great, because it gave people a chance to see a side of my versatility. The original Greek word for model means "misshapen ball of clay", and I try to think about that every time I get in front of a camera.
Audio-Man
Three-time Male Model of the Year. Derek Zoolander
Leny
And the award goes to... Hansel.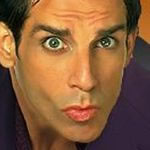 Derek Zoolander
Thank you, Lenny. Wow! You know, a lot of people said winning this award four years in a row couldn't happen. Well, I guess I showed...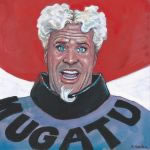 Jacobim Mugatu
I think we've found our solution, Ballstein.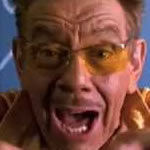 Maury Ballstein
No, not Derek.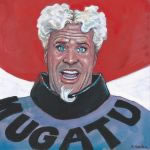 Jacobim Mugatu
He's perfect, and you know it. Now make it happen.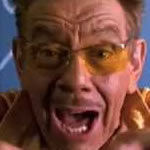 Maury Ballstein
It stings me like a fissure in my ass, but you're right. He's ready.